Workers Compensation Attorney from our offices in Upland, CA., serving Rancho Cucamonga, Ontario, Riverside, San Bernardino and Pomona.
If you are injured on the job, it's ok to file for workers' compensation benefits. A lot of injured employees tend to avoid this avenue out of fear, believing that if they were to suddenly become a financial burden on their place of employment, they would be let go.
This is not the case…
Firing an employee for an injury or the filing of workers' compensation is not only immoral, it is illegal in the State of California. If you have been let go by your employer as a result of an injury, then you could be entitled to financial compensation and need to contact a workers compensation attorney.
It's important to understand what your rights are in this situation, so that you can be properly prepared in the event of retaliatory action on the part of your employer.
If you are going to fight an injury-related termination, you need a skilled and dedicated California workers' compensation attorney like Law Office of Donald S. Fair, who has been representing injured employees since 1991.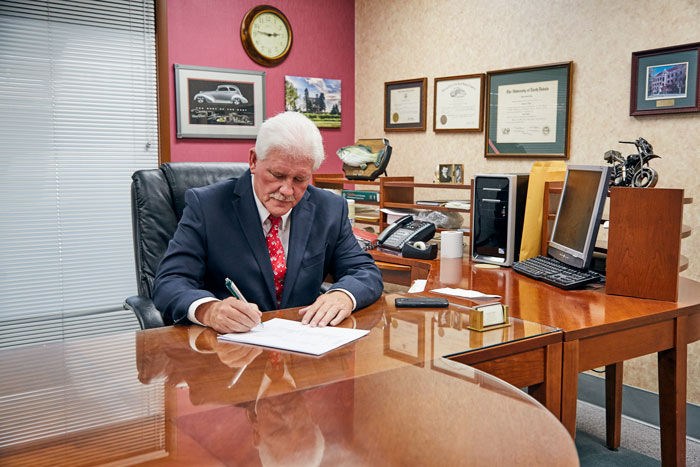 What are an Employees Rights in California?
California is an "at-will" state, meaning that your employer can terminate you at any time and for any reason.
So, doesn't that mean they could fire you for being injured or filing a workers' compensation?
No, it does not…
If you are injured on the job, California's rules regarding at-will termination change. An employer cannot fire you for being injured, nor can they try to coerce you into resigning. It's important to save copies of all correspondence with your employer when you're discussing an injury or workers' compensation. Any language in which they try to convince you to quit or persuade you against filing for workers' compensation is illegal and actionable.
What are Retaliatory Actions?
Retaliatory actions are any negative action a company takes against an injured employee, up to and including termination.
It is rare in California that an employer would take such direct action, as the state's employment discrimination laws are well known. But if you find that after an injury, they are cutting your hours, switching you to less than desirable shifts, or taking any kind of negative action with the intent of driving you out, you are not powerless.
A lot of times, employers will use other reasons such as a financial layoff or job performance to justify the release of an injured employee. In these situations, it is up to you and your attorney to fight back and prove that you were let go unfairly.
If you were fired for performance issues, showing the judge copies of recent positive performance reviews could be one avenue toward victory. That's why it is so important to hold onto any and all correspondence related to job performance and overall communication.
What Should You do if You Were Fired for an Injury at Work?
If your employer has terminated you following a workplace injury or for filing a workers' compensation benefits, it's important that you take action immediately. Consult an experienced California workers' compensation lawyer and begin building your case.
Document all correspondence. Keep a copy of your notice of termination. Bring all of this to your attorney and trust in their judgment and guidance. You need someone knowledgeable in California workplace injury laws, and workers' compensation guidelines. You want a California workers' compensation attorney who will fight for you, bringing decades of experience to the table in an ongoing quest to see that you receive justice.
Law Office of Donald S. Fair
is an experienced workers compensation attorney and has been fighting for the rights of injured employees for over 35 years. For more information or to schedule a FREE consultation, call 909.949.0317