Operating a Vehicle as Part of Your Scope of Employment Can Be Stressful
Not only are you performing your duties, you are also using equipment that is owned by your employer. Many employees are required to operate a vehicle as part of their employment, whether it's driving a delivery truck, driving a company car, driving a tractor-trailer, driving an ambulance or other emergency vehicle and more.
Vehicle accidents at work happen all the time. What happens if you are injured in a said accident? What if the accident happened while working but not on your employer's property? These are all important questions that must be answered. An experienced California vehicle accident at work attorney can answer these questions and help you fight for compensation.
Types of Work Vehicles
Vehicle accidents at work happen all too often and for various reasons. There are a variety of different work vehicles on the roads of California today and they include any of the following:
Emergency services (ambulances, fire trucks, police cars)
Landscaping trucks and trailers
Tractor trailers
Delivery vans, trucks, and cars
Taxi cabs and shuttles
Survey vehicles
Construction vehicles (dump trucks, flatbeds, trucks with cranes, etc)
Oil and gas tankers
Car carrier
Company vehicles (vans, cars, trucks, SUVs)
Any vehicle that is owned by a business is considered a work vehicle, even if it is primarily used by an employee to only get to and from their place of employment. Work vehicles can be used to transport employees, transport goods, make deliveries, transport equipment and anything else related to the scope of the operator's employment.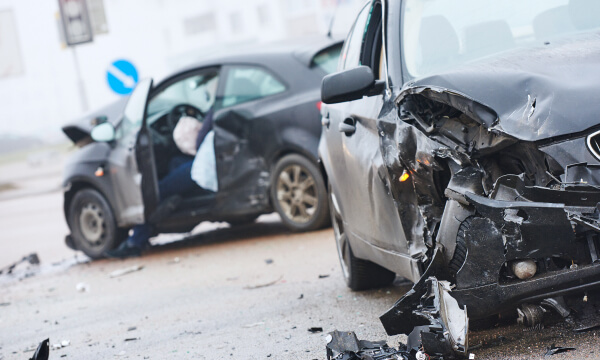 What if I am Injured in a Work Vehicle Accident?
If you are required to use a company-owned vehicle on the job and are involved in an accident, you will want to know what happens next. The first thing you need to do is report the accident to the police and your direct supervisor. You should then seek medical evaluation and care for your injuries so that they are documented. It's also a smart idea to file a workers' compensation claim. If there was a third party involved in an accident, you have the option of filing a lawsuit against them that has no bearing on any workers' compensation claim you might file.
How are Vehicle Accidents at Work Handled?
Many employees tasked with driving a company vehicle often wonder how accidents involving said vehicle are handled. It's important to understand that the driver of the vehicle should be eligible for workers' compensation if the accident occurred while they were performing tasks associated to their scope of employment.
Workers' compensation benefits might be denied if the employee was under the influence of drugs or alcohol at the time of the accident. Benefits might also be denied if the employee violated any company safety policies or procedures that led to the accident or if the employee was not supposed to be using the vehicle.
Contact a California Personal Injury Attorney Today
Were you injured in a vehicle accident at work? Protect your rights immediately by speaking with an experienced personal injury attorney about your case. Call the office of Donald S. Fair in Upland, California at 909.949.0317 today to schedule a consultation. Donald S. Fair has more than 25 years of experience representing clients who have been involved in vehicle accidents on the job. Let him help you obtain the compensation you deserve for your injuries.