Construction Accident Lawyers
The Construction Industry Is One of the Most Dangerous in Which to Work
Every construction worker in California is required to follow the policies and procedures set forth by the Occupational Safety and Health Administration (OSHA) in order to prevent accidents from happening. Construction accidents can lead to the most tragic of injuries and even death. The scope of the construction project doesn't matter when it comes to accidents. A job as small as a simple bathroom remodel or as large as the construction of a skyscraper can wind up experiencing an accident. If you have been injured on a construction site you need to contact an experienced construction accident lawyer.
OSHA reports that in 2013 there were 3,929 deaths in the private sector for workers and 20.3% of them occurred in construction. The causes of death in 2013 were electrocution, being hit by an object, falling from heights, and getting caught in between objects, machinery, or vehicles. Other activities that led to injuries in 2013 included working on scaffolding, using ladders, working in trenches, conducting excavations, lack of hazard communication, lack of head protection and more.
OSHA Regulations
It's important to understand the regulations OSHA enacts for employers and construction sites so you know the type of work site you deserve as an employee. The basic regulations are that employers are to provide employees with a workplace that is free from hazards, ensure that the employees have the proper tools and equipment to operate safely, and provide an in-depth communication program regarding hazards.
OSHA regulations require construction workers to use appropriate safety equipment and wear the appropriate safety gear when on the site. One such example is the use of a face shield or safety goggles when the work being performed could lead to objects flying up and striking the employee in the face or eyes. Such work where this is possible includes welding, working with concrete, and grinding.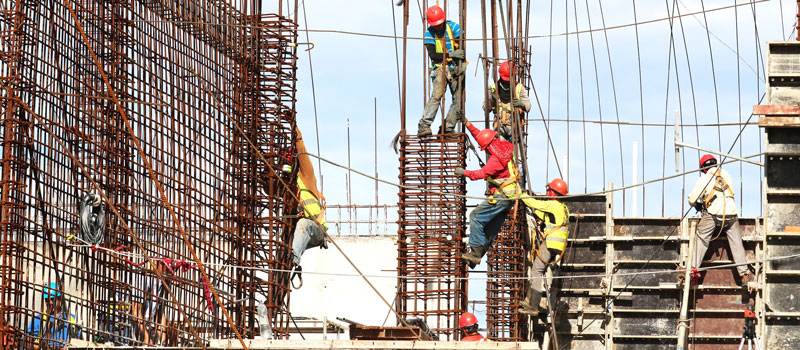 Who Can be Held Liable for a Construction Accident in California?
Victims of construction accidents who wish to seek compensation for their injuries will need to focus on the indemnity, liability, and if the correct safety regulations were followed. It's possible for more than one party to be involved in a construction accident lawsuit when the incident occurred on a larger project. A larger project could lead to multiple defendants, including the owner of the property, the developer, contractors, engineers, architects, subcontractors, material suppliers, and equipment suppliers.
Determining who is responsible for the construction accident that injured an employee will be based on the degree of control that is present at the site where the accident occurred and the current status of the injured employee. There are certain instances where the injured party can recover compensation from a workers' compensation claim.
Contact a Construction Accident Attorney Today
Were you injured on the job at a construction site? It's in your best interest to contact an experienced workers' compensation attorney in Upland, California. Call the Law Office of Donald S. Fair today at 909.949.0317 to schedule a FREE Consultation about your case. Donald S. Fair has been representing victims of construction accidents since 1991 in California. Put his more than two decades of experience to work for you in recovering compensation for your injuries. Serving all of San Bernardino County from offices in Upland, CA.